The innovative "SmartIdentificationService"
MULTIBRAND SPARE PARTS SERVICE
The unvailability of replacement components for Escalators and Moving Walkways is a recurring problem that creates costly equipment stoppages and inconveniences for users, managers and maintenance professionals.
To give a concrete response to the growing customer needs and the increased sensitivity of the market, SMI, in collaboration with logistics leader Donati, offers industry operators the authoritative SmartIdentificationService: activating this service, SMI guide the maintenance professionals  in applying a proper relief on-site inspection aimed at identifying the multi-brand replacements.
Thanks to SMI's operational partnership with Donati, the number of multi-brand parts in Donati's warehouse has significantly increased and is constantly being updated. Thanks to the effective market control of SMI and Donati, the local maintenance team can quickly find multi-brand spare parts at a competitive cost.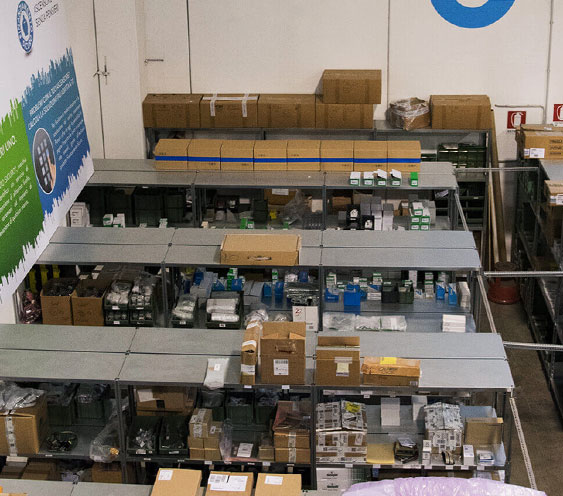 ACTIVATE THE INNOVATIVE
Smart Identification Service
Once the request is received, SMI professionals will contact the originator to better understand their needs and identify together the best path to support the request.
In addition to remote (e.g. telephone) support, SMI professionals are on hand to agree with local maintainers on plant exits that are useful for the necessary checks and to plan general tuning interventions.
Finally, in order to be able to carry out the interventions in accordance with the current legislation, SMI proposes a program of theoretical and practical training on a working Escalator at its unique and state-of-the-art facility in Europe.
Want more information about the service?
Together, we create
customer value.