Maintenance in observance of the norms and customer needs
A CHANGING MARKET ENVIRONMENT
With the introduction of the new UNI10411-15 standard in 2018, the need to use a certified serial card as well as the new power lines has been formalized. Proper maintenance requires the ability to work competently and professionally.
A market that changes and seeks new professionalism. SMI is the partner that can help companies seize the opportunities of this change. With the support of SMI, companies can offer the owners of Escalators and Moving Walkways a qualified maintenance service with the customer at the center. SMI is also available to carry out, together with the client, the inspection on site to identify any critical issues or priority of intervention.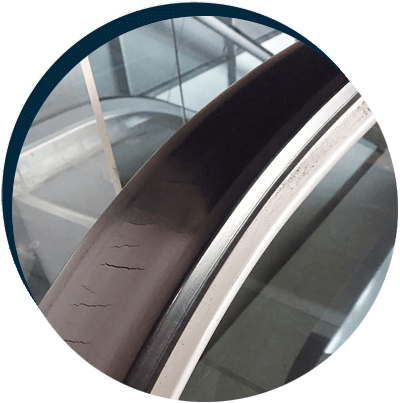 Through the innovative SmartIdentificationService, SMI is able to identify and achieve multi-brand parts quickly and at competitive cost. This allows companies operating in the multi-brand maintenance market of Escaltors and Moving Walkways To provide their customers with solutions that comply with current regulations, improve the reliability of the plants and create value for the customer.
Through the certified technical training, SMI allows participants to acquire the skills they need to provide qualified services on their own.
Together, we create
customer value.