Safe support for a better customer experience
The Handrail is one of the key elements in the customer experience with the escalator or moving walkway.
Its proper operation ensures the safety of those who use it as well as lengthening the life of the equipment.
It is advisable to check periodically the correct operation of the handrail and to schedule maintenance during times of least impact on the influx of customers.
If replacement is required, SMI can support the customer in the correct execution of the reference surveys and assists in the programming intervention.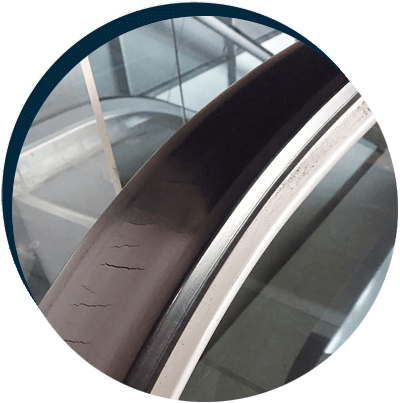 SMI is able to provide the appropriate quality material and perform the on-site junction by volcanization. SMI is also available to take care of the proper disposal of the old handrail, its cleaning or calibrating a correct adjustment of the handrail with the escalator or the moving walkway.
SMI provides the replacement material in about 3 working days and can perform and finish the work in a day.
Together, we create
customer value.