The Traction Chain is a key component of the smooth operation of the escalator and the moving walkway and ensures its safe use by the customer.
A periodic analysis of the state of wear and stretching of the chain should be carried out.
SMI is available to support the customer, or carry out the activities on his behalf, in carrying out surveys for the supply with replacement of chains, steps/segments, by dismantling and reassembling the mechanical parts, adjustments and tests of operation.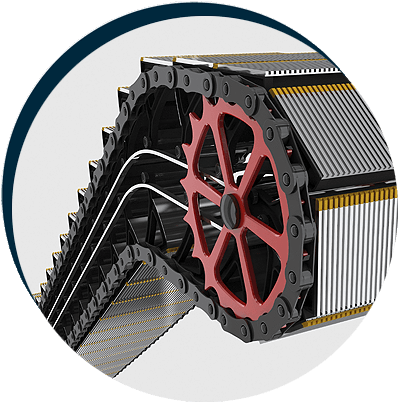 The product, custom-made in Italy by qualified staff and selected by SMI, is also provided with certification of compliance of the intervention.
SUBSTITUTION
OF THE CONTROL PANEL
The Control Panel is often compared to the heart of the plant. It would also be correct to compare it to the "brain" of the same.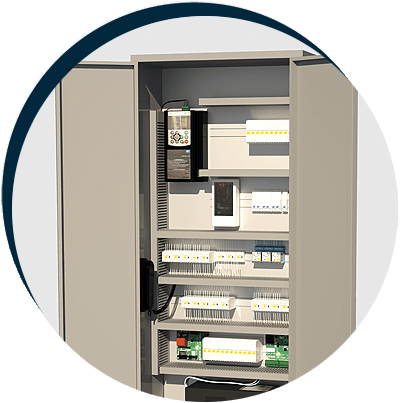 In fact, the modern Control Panel allows sophisticated management and maintenance of the equipment, even remotely, thanks to its integration with the Cloud and the insertion of the equipment in IoT environments.
The modern Control Panel  enables additional user security and energy-saving features such as inserting inverters; photocells or radar for start-up and slowdown for more user comfort.
The components and safety features provided by SMI are managed in accordance with the new UNI EN 10411-15 standard which requires a certified serial card and the use of new power lines.
Together, we create
customer value.